We are delighted to announce that we have now moved into our new offices. We are already enjoying the much needed extra space and the decor which of course is adhering to the vivoHR pink and blue colours!
Our new address is: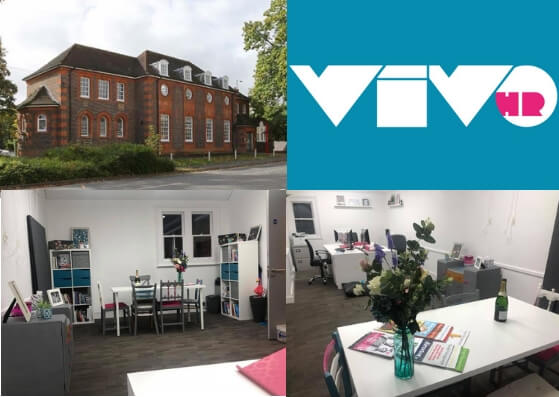 Suite 8, Studio 40
40 Lynchford Road
Farnborough
Hampshire
GU14 6EF
T: 0845 463 9 365
We look forward to welcoming you into our new home soon!
Sam, Rachel and Clair.