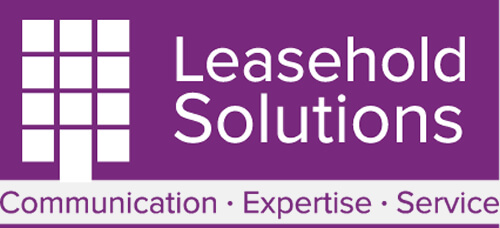 Project Scope
Leasehold Solutions was a business with big plans to grow. Their aims were
To retain their position as the leader in the market for lease extensions and freehold purchases and
To expand into new business areas that enhanced their original offering.
Leasehold Solutions knew that people were essential to the success of their plans and wanted expert HR Support to get it right.
Fast forward through several years of hard work by everyone involved and the business is now a group of three companies and a number of other brand identities that mean they can offer a first-class end to end solution, as well as being instrumental in campaigning for reform within the sector.
vivoHR have played a fundamental role in this phenomenal growth and success. We provide a monthly retained HR Support Service that means the business knows we are always on hand when they need us. We offer a proactive, pragmatic and solution-oriented service that enables the Directors to focus on both business growth and stability, confident that the employment side of things is well looked after by a team who take the role that an internal HR Department would have in a larger firm. Sam acts as the HR Director and is a trusted advisor to the Directors, working closely alongside them on both strategic and operational HR matters whilst Rachel fulfils an HR Officer role ensuring contracts, offer letters, personnel records, DBS checks, driving details, staff benefits, holiday and absence records are current and correct amongst many other operational HR responsibilities including producing a Board report for HR matters on a monthly basis.
Initially we worked with the business to get the basics right, putting current, legally compliant and user-friendly contracts of employment, casual worker agreements and contracts for service (self-employed contracts) in place alongside a comprehensive company handbook and a suite of policies to meet the business needs.
Subsequently we have supported the development of the business structure to create a management team for the 30+ employees – we have helped to recruit new senior employees or to develop the skills from within the existing team, and Sam meets regularly with the management team to enable them to take the lead in the day-to-day management of their employees and to continue to develop their skills and confidence in dealing with HR matters.
Supporting the business in hiring outstanding employees ranging from administrators through to qualified lawyers is a key part of the service that vivoHR provides and we are able to do this effectively as we really know and understand what the business needs, what the key values are and the expectations on employees. Being in the business regularly means we truly understand what it means to work here. We of course also support the business when there are problems; when an employee doesn't meet expectations or is unable to carry out the required job role we ensure the situation is dealt with fairly and respectfully.
Helping employees to come with the business on the journey throughout a period of rapid growth and change through effective communication, training, coaching, team away days, and the implementation of an appraisal system that really adds value in the business have all been critical elements of the support vivoHR has provided over the last few years. As a result, we have highly skilled and engaged, motivated and excited employees who are keen to grow their role within the business as things continue to progress.
We look forward to continuing to work with this business for many years to come and we know that things won't ever stand still for long which means we'll be constantly seeking new ways to help keep everyone driving forwards and succeeding.